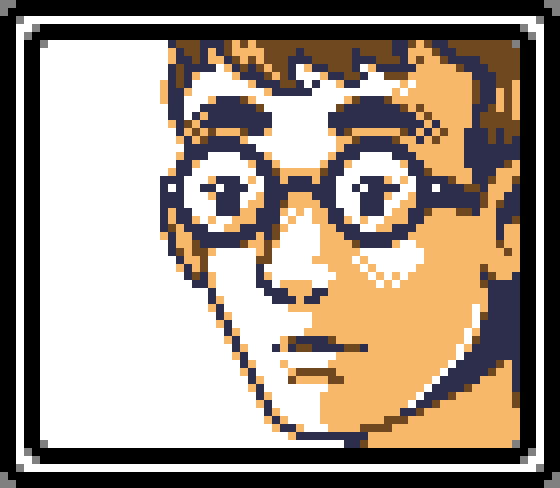 Nadim Kobeissi
Hello, and welcome to my personal website. In short, I am a person living in France who is very much into computers. I am professionally involved in applied cryptography and in computer security research. I've also developed a well-received puzzle game for Nintendo Switch and Steam, and write a fair amount of software. My life largely centers around computers, applied security research and development, video game history and culture, and also running (I'm trying to run a half-marathon in under two hours before the end of 2023.)
---
2018—: I founded Symbolic Software, a Paris-based applied cryptography team that offered offers security audits, cryptographic protocol design and formal verification services. Symbolic Software has completed and delivered over 250 software and cryptographic audits for clients all around the world and also publishes well-known research software for applied cryptographers. In September 2022, Symbolic Software published Dr. Kobushi's Labyrinthine Laboratory, an indie puzzle adventure game on Nintendo Switch and Steam. It got pretty good reviews!
2015—2019: Wrote and defended my Ph.D. thesis, Formal Verification for Real-World Cryptographic Protocols and Implementations, at Inria Paris, after 3½ years of research with team PROSECCO. I also designed and taught the computer security course at New York University's Paris campus, where I served as an adjunct professor.
My Curriculum Vitae (PDF)
---
Software
My software is published by my small Paris-based company,
Symbolic Software
. Over the years, I've worked on probably over a dozen projects; here are the ones that matter and that are actively maintained:
Applied Cryptography
Verifpal (2019—): New software for verifying the security of cryptographic protocols. Building upon contemporary research in symbolic formal verification, Verifpal's main aim is to appeal more to real-world practitioners, students and engineers without sacrificing comprehensive formal verification features. Used by Google, Zoom, Bosch and others.
Noise Explorer (2018—): Online engine for designing, reasoning about, formally verifying and implementing arbitrary Noise Handshake Patterns. Based on our formal treatment of the Noise Protocol Framework, Noise Explorer can validate any Noise Handshake Pattern and then translate it into a model ready for automated verification and also into a production-ready software implementation written in Go or in Rust.
Video Games
Dr. Kobushi's Labyrinthine Laboratory (2022—): Ambitious indie puzzle adventure game! Features over 100 levels, story, dialog, and innovative gameplay. Only the third ever commercial video game to be written in the Go programming language. It's a really nice game, check it out!
Piccolo: Othello (2021—): Othello software for macOS and iOS written in Rust and Swift. Featured in Apple's What We're Playing, Games We Love, and Best Games Made in France. #1 top overall game in the Japan Mac App Store from April to July 2021.
---
Selected Publications
Selected Presentations
Cryptography Podcast
I host Cryptography FM, a podcast with news and a featured interview covering the latest developments in theoretical and applied cryptography. Whether it's a new innovative paper on lattice-based cryptography or a novel attack on a secure messaging protocol, we'll get the people behind it on Cryptography FM to talk about it.
---
Blog Posts
RSS feed
---